Clubs and Organizations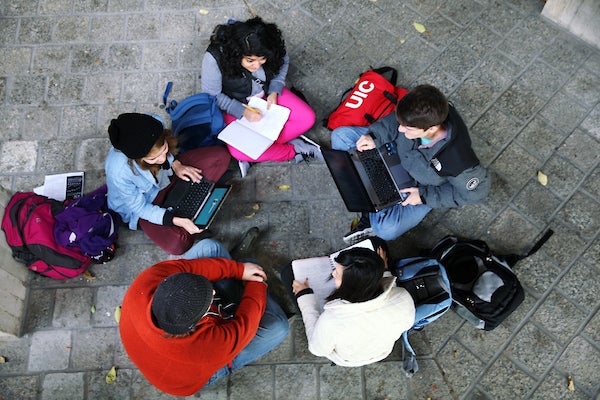 Student-led clubs and organizations in the Department of Physics provide opportunities for leadership, new friends, and expanded horizons.
Check out the organizations listed below, and click the links for more info.
Astronomy Club
The Astronomy Club at UIC meets together to discuss, observe and marvel at the wonders of the Universe. We observe the celestial bodies with the aid of a telescope, hear speakers talk about related topics, and much more! All students, regardless of major, are welcome. Physics undergraduate and graduate students are especially encouraged to join.
Physics Club
The Physics Club welcomes all UIC students with an interest in physics. This student-led club organizes field trips, devises hands-on projects, and more!