2nd Annual Biophysics Student Symposium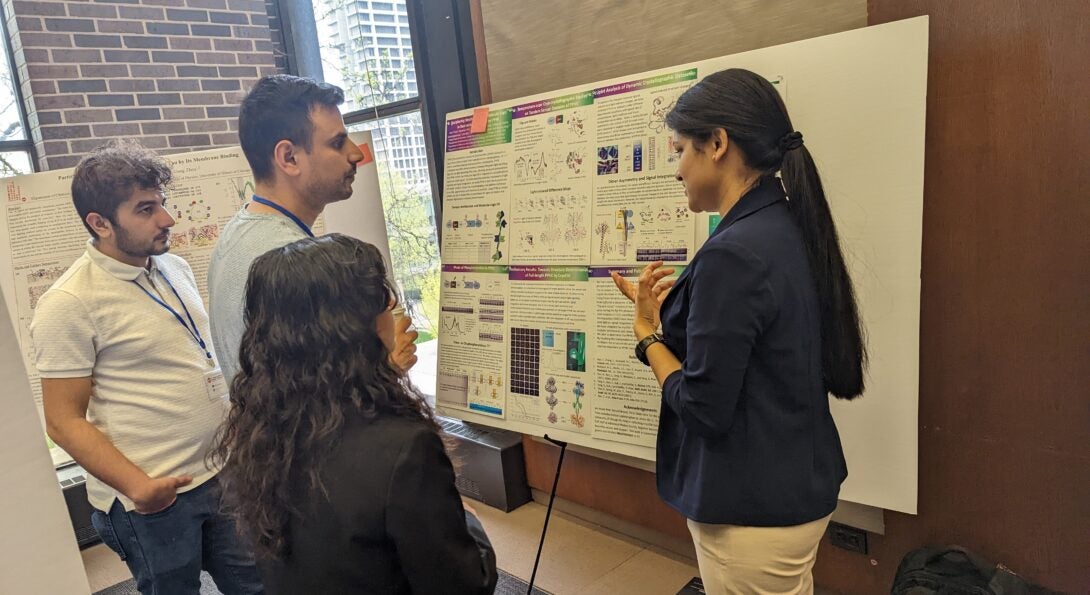 On April 28th, 2023, UIC hosted the 2nd Annual Biophysics Student Symposium. The event was organized by a group of graduate students from the departments of Physics, Chemistry, and Biomedical Engineering, and aimed to bring together students working in the field of biophysics from universities around Chicago to share their research and ideas.
The symposium began with a keynote talk from Dr. Tobin Sosnick, a professor at the University of Chicago, who spoke about the thermodynamics of protein structure. The rest of the day was devoted to short research talks and poster presentations by graduate students from UIC, Northwestern, U Chicago, IIT, and UIUC. Presentations covered a wide range of biophysical subjects including protein folding, molecular dynamics, and imaging techniques.
The event was attended by over 60 participants, including students, faculty, and researchers from universities across Chicago. The organizers were pleased with the success of the event and expressed their gratitude to the participants for their contributions to the symposium.