Serdar Ogut Wins Excellence in Teaching Award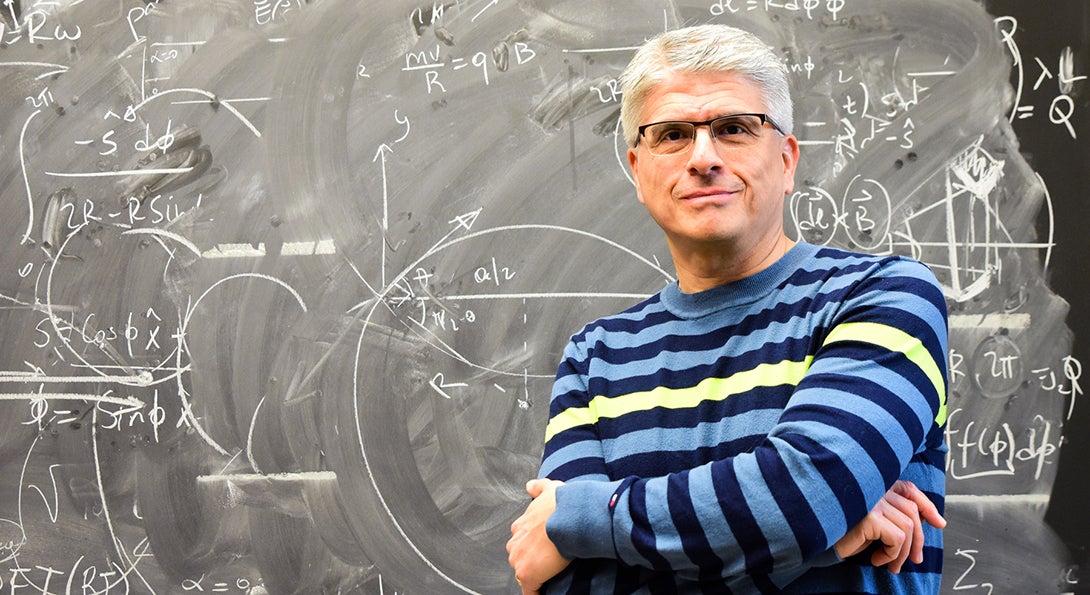 Professor Serdar Ogut was named a winner of the 2018 UIC Award for Excellence in Teaching. Professor Ogut's teaching practice centers the student, with a unique commitment to mentoring those that struggle in his courses. As a teacher he sets rigorous expectations, while offering students the support they need to rise to the challenge. As he told UIC News, "I strongly believe that students need to be driven out of their comfort zone to attain their unflinching best. At the beginning of each semester, I am very honest with my students about the demanding nature of the courses they will be taking with me, but I also let them understand that I will be there to individually help them when they need it." The Department of Physics extends its sincere thanks and congratulations to Professor Ogut.
Learn more
To find out more, please read the full-length story from UIC News.
Modified on April 23, 2019